The gist: Built for inline integration and high-volume roll-to-roll production. Fast print speed and high image quality. Super-low ink costs.
Top Uses & Applications
High Volume Roll-to-Roll

Food & Snack

Inline Manufacturing

Flexible Packaging

Nutraceutical & Pharmaceutical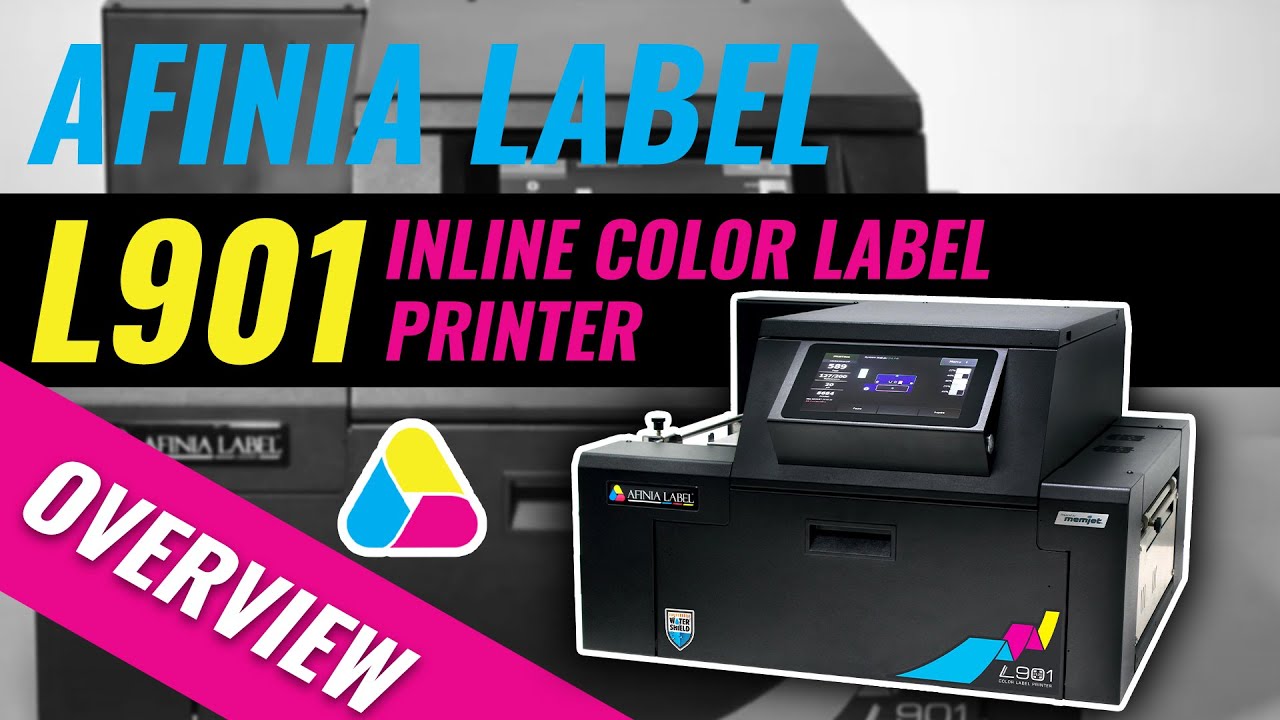 Powerful in both roll-to-roll and inline applications
Integrates directly with label finishers, applicators, dispensers, and more
The L901 combines industrial design, exceptional image quality, and high production speeds with a new ability to service and maintain the printhead "on-the-fly." This makes the L901 perfect for long roll-to-roll print jobs or inline integration with label finishers, applicators, dispensers, and more.
Produce vibrant, full-color prints in high resolution. Large print volumes are now more economical, with five high-capacity 250ml CMYKK ink cartridges delivering an ultra-low cost per label.
---
L901 Plus with Watershield™ Water-Resistant Inks
The Plus model offers increased water and moisture resistance1.
Watershield-printed labels are significantly more resistant to the effects of prolonged moisture exposure than conventional dye-based inkjet labels. This makes the L901 Plus perfect for applications such as chilled beverages, foods, chemical or pharmaceutical products.
This new technology also produces deeper blacks, uses more responsibly-sourced inks2, and helps to prolong the life of the printhead3.
1 Water resistance can be media-dependent. Always test your printed label to be sure it meets your requirements.
2 Watershield™ inks do not contain chemicals that are considered to be harmful to humans or the environment.
3 Memjet tested ejection life internally and found an average above 2X printhead life. Actual results may vary due to factors such as environment and frequency of use.
Inline & high-volume printing
Fast print speeds (≤ 12 IPS)
Super low ink costs
Water-resistant inks available
L901 / L901 Plus Details
Roll-to-Roll Label Printing
The XL Unwinder/Rewinder system pairs perfectly with the L901 to allow for continuous, roll-to-roll label production. Easily handle rolls up to 12″ in diameter outside diameter for high-volume jobs and reduced media costs.
Designed for Inline Applications
The L901's Memjet VersaPass printhead technology allows for on-the-fly maintenance, which makes for perfect inline integration with dispensers, applicators, label finishers and high-volume digital label press configurations.
Ultra-low Ink Cost
Five high-capacity ink cartridges (CMYKK) offer extremely low ink cost per print, a top factor in assessing cost of ownership while choosing a printer.
High Speed & High Resolution
A stationary printhead offers blazing fast print speeds of up to 60 inches (18m) per minute. Keep up with most high-volume jobs, whether in a continuous roll-to-roll setup or inline with a digital press.
Specifications
Printer

Print method:
Memjet Waterfall Printhead Technology® 11 Integrated Circuit (IC) Chips – 70,400 nozzles (6,400 per IC Chip)
Inks:
Dye-based, 250mL CMYKK cartridges (1.25L total) — Watershield water-resistant formula available
Print resolution:
1600×1600 dpi to 1600×800 dpi
Print speed:
6″–12″ per second (152mm–305mm)
Print width:
8.5″ (216mm)

Media

Media types:
Compatible with a range of paper, polyester, polypropylene, and vinyl label stocks
Media width:
2″–9″ (50.8mm–229mm)
Media length:
2″–40″ (50.8mm–1016mm)
Thickness:
0.005″-0.01″ (0.13mm–0.3mm) including liner
Maximum roll diameter:
10″ (250mm) with XL Unwinder/Rewinder System
Core diameter:
Requires 3″ (76.2mm) cardboard core
Media sensors:
Gap (movable), continuous, black mark
Die-cut label gap:
Minimum 0.125″ (3.0mm) Maximum 0.3″ (8.0mm)
Black mark:
3mm wide, 25.4mm long, Left side position

General

Cutter/sheeter:
Powered
Interfaces:
USB 2.0, TCP/IP (Manual IP configuration or DHCP), GPIO available for external device control
Operating system:
Windows 7+ (32 and 64 bit)
Barcode font:
1D Barcode at least Grade B (Code39) with 10mils bar width
Two-dimensional code printing:
2D Barcode at least Grade B (PDF417) with 10mils cell size
Operating temperature:
15°–35°C (59°–95°F) at RH 20–80%
Storage temperature:
-5°–50°C (23°–113°F) at RH up to 85%, non-condensing at 65°
Overall dimensions:
18.9″ (480mm) W, 19″ (485mm) D, 21.1″ (535mm) H
Weight:
85 lbs. (38.5kg)
Rated voltage:
AC 110V – 220V, auto-sensing
Rated frequency:
50–60Hz
Warranty:
One year
Afinia part numbers:
L901 Standard
L901 Printer: 29698
Black Ink: 26730
Cyan Ink: 26723
Magenta Ink: 26716
Yellow Ink: 26709

---

L901 Plus (Watershield™)
L901 Plus Printer: 32344
Black Plus Ink: 30461
Cyan Plus Ink: 30454
Magenta Plus Ink: 30447
Yellow Plus Ink: 30440

Accessories:
XL Unwinder/Rewinder (set): 26674
XL Unwinder: 26681
XL Rewinder: 28802