Create labels in various colour combinations and widths that have been tested in extreme conditions to make sure they stick around for a long time. With dedicated functions and smart keys to make common labelling tasks quick and easy, and everything supplied in a hard carry case. The PT-E110VP is an invaluable tool for electricians and other professional trades.
Key Features
Create durable labels up to 12mm in width
Dedicated functions for common labelling tasks
200 symbols including electrician, audio visual and Network Infrastructure
Built-in cutter for accurate labelling
Includes AC adapter, full length 8m flexi id black on white tape cassette and handy carry case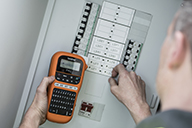 Leave the mark of a Smart Professional
The P-touch E110VP is a compact handheld label printer that creates long lasting, durable labels up to 12mm wide in many colour combinations. P-touch labels ensure quick and easy identification of cables, faceplates, sockets, switches, consumer units and other components.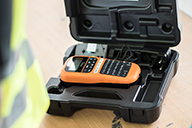 The complete labelling kit
The PT-E110VP includes everything you need to start printing immediately. This labelling value pack includes an AC adapter and a 9mm Flexible-ID TZe tape cassette, all housed in a durable carry case.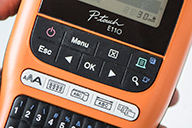 Instant access to common label templates
Five dedicated keys give you immediate access to labelling functions specifically developed for cable wrapping, cable flagging, faceplate labels and printing multiple labels with sequentially incremented numbers. This makes label creation fast and efficient.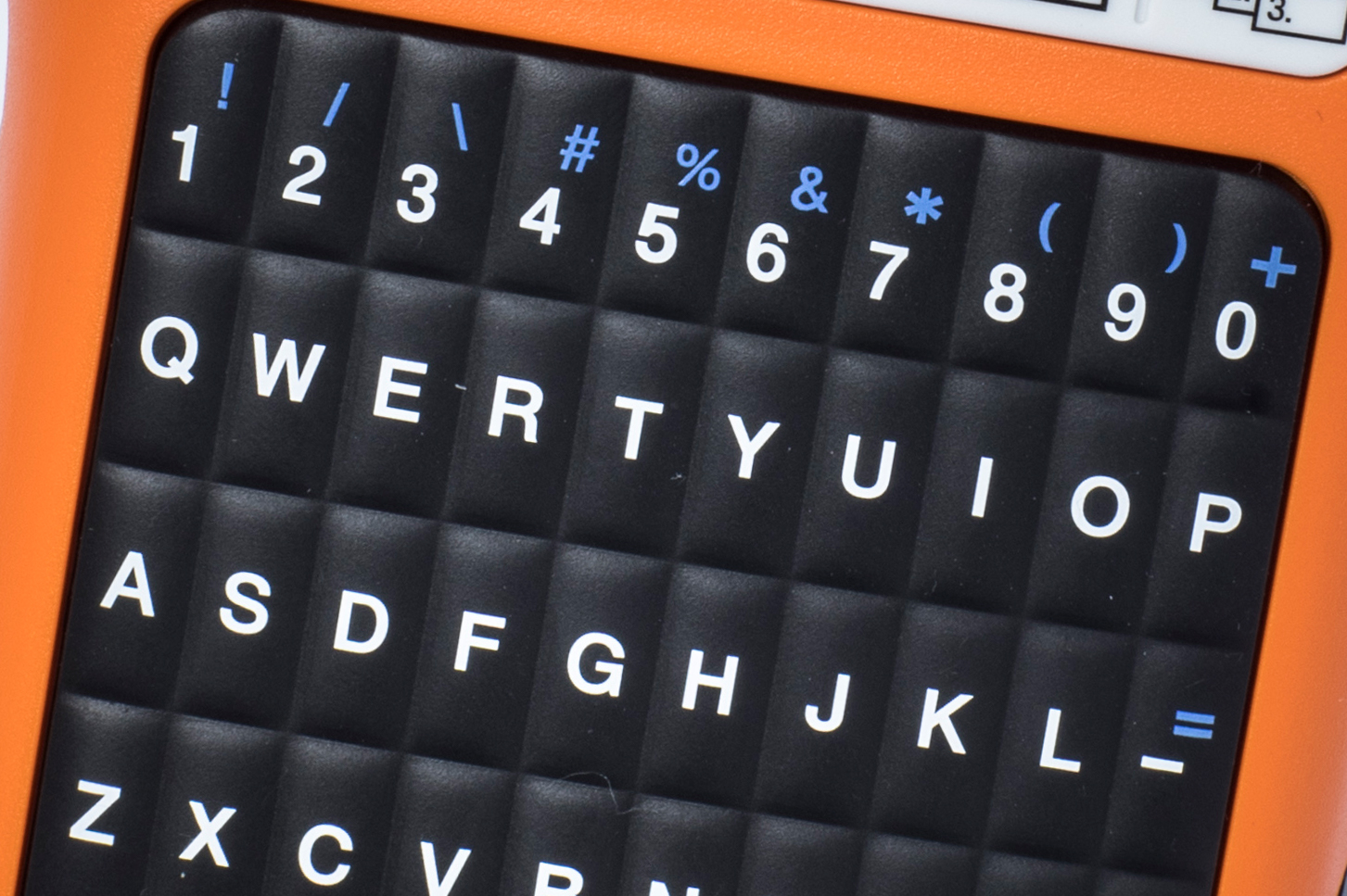 Dedicated number keypad
Many labels consist of identifiers with a combination of letters and numbers. The dedicated numeric keypad allows quick entry of numbers with one finger.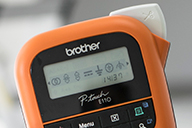 200 symbols including industrial categories
Include icons/symbols on your labels, from categories such as Electrical, Audio/Video, Security and Network Infrastructure.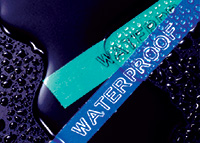 Tapes that have been tested to the extreme
Brother TZe tape cassettes come in a wide variety of widths and colours, and include specialist tapes such as strong adhesive for rough surfaces, flexible ID (for wrapping around cables or creating flag labels). These laminated tapes are incredibly durable, and are designed and have been thoroughly tested to withstand extremes in temperature, sunlight, moisture, abrasion and chemicals.