The DCP-B7520DW from the TonerBenefit series is a compact device that prints quietly. It offers wireless printing, so you can put them anywhere in your home or office. It is a multi-purpose device that generates up to 34 pages of documents per minute, equipped with automatic two-sided printing. The DCP-B7520DW is compatible with TN-B023 toners with a capacity of up to 2,000 pages, which ensures low costs of use and daily operation.
Key Features
Prints at up to 34 pages per minute at less than 50 dB
Automatic two-sided printing
Large 250-sheet paper tray
Built-in wired and wireless communication interfaces
Toner cartridge with up to 2,000 pages yield
Compatible with TN-B023 toners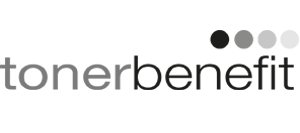 More toner, more prints and even more savings
Enjoy low operating costs and use toner with up to 2,000 pages, which is now available for the TonerBenefit series.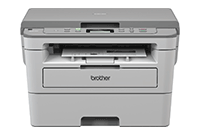 The performance businesses of tomorrow need
Save time, copy or scan multi-page documents and send them directly to an email address. Scanned documents can also be saved directly to SharePoint and other locations. Thanks to the high speed of printing and the ability to print on various types of paper, you can create professional-looking documents regardless of whether you print the invoice, restaurant menu or report.
Best value for money
Costs are a key factor for many companies , which is why we tried to make the DCP-B7520DW economical. This model from the TonerBenefit series  allows you to print large amounts of documents using more efficient toners (up to 2,000 pages ), which translates into a lower cost for each printed page.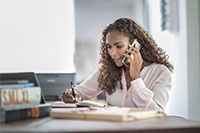 Quiet work without any compromises
Print the lowest in class noise level (less than 50dB), is not giving up at this with the speed or the quality. The device works quietly at maximum speed, so you can successfully set it on your desk and print in the background without interrupting your work .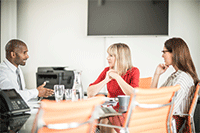 Long-term use
By using strong and durable materials for production and providing outstanding technical support as standard, the user can be confident that his printer will last a long time .