Network ready, the HL-L2372DN is quiet and compact – ideal for small offices. This is a very versatile and durable device, perfect for placing on a desk.
Key Features
Print speed up to 30 pages per minute at less than 50dB
Automatic two-sided printing
250-sheet paper feeder
Built-in wired network interface
Toner cartridge with a yield of up to 700 pages
Simple to use and easy to configure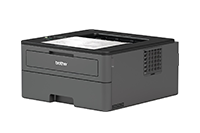 Best value for money
K luczowym factor for many companies is the cost, which is why we made sure that the device HL-L2372DN was economical. By installing our cartridges with toner with increased efficiency and using automatic two-sided printing can significantly reduce the cost of each print.
The performance businesses of tomorrow need
The HL-L2372DN printer was created with reliability in mind and designed so that it can be set up and ready to work in just a few minutes. This network model prints at up to 34 pages per minute. From the large feeder paper capacity to 250 sheets and automatic double-sided printing you can be sure that the Your documents never not will have to wait long .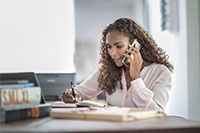 Quiet work without any compromises
Print the lowest in class noise level (less than 50dB), is not giving up at this with the speed or the quality. The device works quietly at maximum speed, so you can successfully set it on your desk and print in the background without interrupting your work .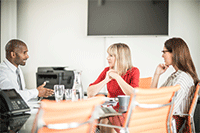 Long-term use
By using strong and durable materials for production and providing excellent technical support as standard, the user can be confident that his printer will last a long time .